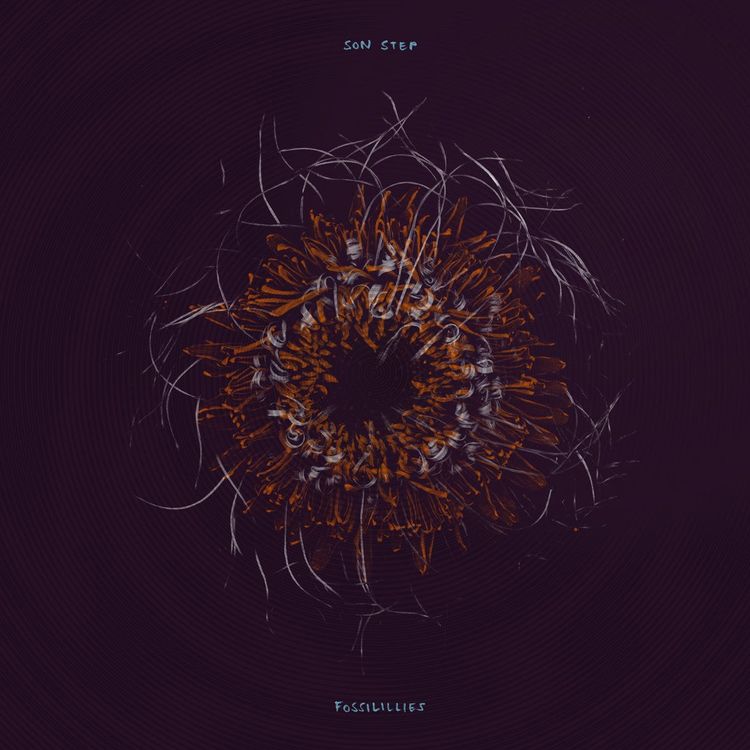 Fossilillies
Son Step
Fossilillies, the sophomore LP from Son Step, is their most dynamic, evolved offering, a whirlwind of novel soundscapes where each member is an integral part of the songwriting process. Raw, impromptu synth phrases and harmonies run rampant through each track, a dream-like atmosphere propelling the record forward. Ultimately, Fossilillies is a nine-song postcard, illustrating the band in a period of particularly heavy touring, adventure and introspection.
Lyrically, the record reaches in various directions, elaborating on the joys of color and creativity while simultaneously tackling the nihilistic pace and dark hopelessness of modern times. Whether it's "Saucy" assessing love and joy as concepts that can never truly be verbalized, "Jake"s Dream", a profound "death dream" from the perspective of a dog, or the clear homage to Philly's Schuylkill River Trail on "Cycle River", Son Step are able to discuss these elaborate topics in the context of familiar city environments, making them all the more relatable.
---
"Combining staccato-infused rhythms with swirling sonics and 8-bit synthesizers, endearing vocals float effortlessly above and into a soaring chorus, wrapping around the intertwining instrumentals with beautifully apt harmonies"
"Son Step craft a heady blend of psychedelic melodies and anthemic indie-pop songwriting. Their twisted electronic layers and propulsive, off-kilter percussion give their songs a careening sonic quality..."
"The band's sound is complex and lush, a deep dive into rhythm and melody and how to two can push each other into new spaces altogether with a futuristic zeal"
"Son Step have an eye for the oddball. The Philadelphia quartet's arsenal comprises quirky synthesizer textures, folky vocal harmonies, and knotty drum lines. The cooked product has the psychedelic veneer of Panda Bear, Animal Collective and Atlas Sound; blended with the metrically complex jazziness of Strobes, Shiver and Alarmist"
---
jon coyle • vocals - synthesizers - electrics
joel gleiser • vocals - synthesizers - baritone sax - electrics
chris coyle • bass - dobro - electrics
matt scarano • drums
elijah thomas • soprano sax (on "fossilillies")
paul giess • trumpet (on "fossilillies")
recorded at undercarriage studios & palace de majique
engineered by tom spiker
mixed by tom spiker, jon coyle & joel gleiser
mastered by ryan schwabe
all songs © son step music 2019
artwork and design by kyle stetz